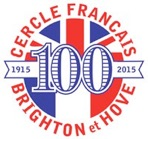 2023
All talks start at 6.30pm at the Brighthelm Centre.
A warm welcome from 6pm. All talks and activies are held in French.
Talks and events 2023 – 2024
2023
13 December: Honfleur – Dan Lippman
As we visit this charming little town and harbour in Normandy, we will meet the explorer who sailed across the Atlantic Ocean 20 times, as well as the painter "king of skies and waves" who created 3854 pictures, and the composer of a piano piece "Sea bathing" which lasts less than a minute, and of another piece which lasts 18 hours.
Let's not forget the annual Day of the Shrimp.
Image: Morburre, CC BY-SA 3.0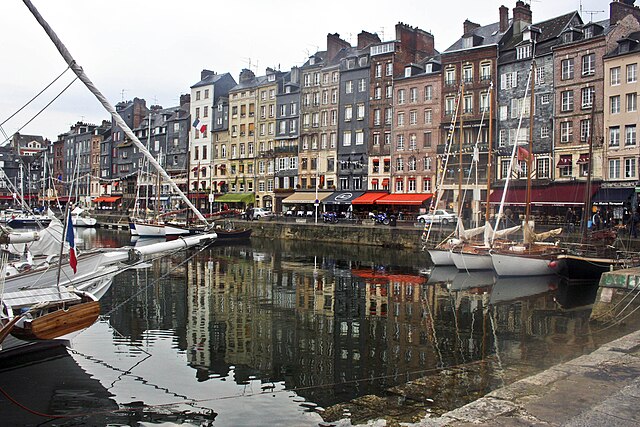 2024
10 January: Social evening in French
24 January: Un parcours international / An international career – Jessica van Thiel
Jessica is a consultant in sustainable development and a researcher at the University of Sussex – will talk about her career in international development, and her life abroad, notably in Quebec, France, Belgium, S Africa, Mauritius, and the UAE in Dubai.
Image: ClémentGodbarge + Johann Dréo + GlasGhost; Composition : [ Sacha_W, CC BY-SA 3.0
14 February: Je t'aime moi non plus / Speak to me of Love – Agnès Baetens
For Saint Valentine's Day, some sweet and tender words.
Exploring the language of love, from Bonjour mon cœur by Pierre de Ronsard (16th century) to Chroniques d'un Cupidon by singer Slimane (2022).
Image: OSeveno, CC0, via Wikimedia Commons
28 February: Madame de Sévigné – Suzanne Hinton et les membres du Cercle
Widowed at 26, Marie de Sévigné (1636-1696) poured all observations of society and all her love into letters to family and friends, but above all, in letters to her daughter. French Circle members will recount the life of this famous letter writer, illustrating the story with readings from her letters and music of the period.
Image: CC0 Paris Musées / Musée Carnavalet
13 March: La Rochelle – Isabelle Martin
A thousand-year-old city resolutely turned towards the future, La Rochelle is a beautiful and generous city which combines the preservation of an exceptional architectural heritage with innovative development. A story which will lead you from the Old Port and the Middle age arcaded walkways to the largest sailing harbour in Europe.
Image: Isa Martin
27 March: Return to Vietnam – Dany Marx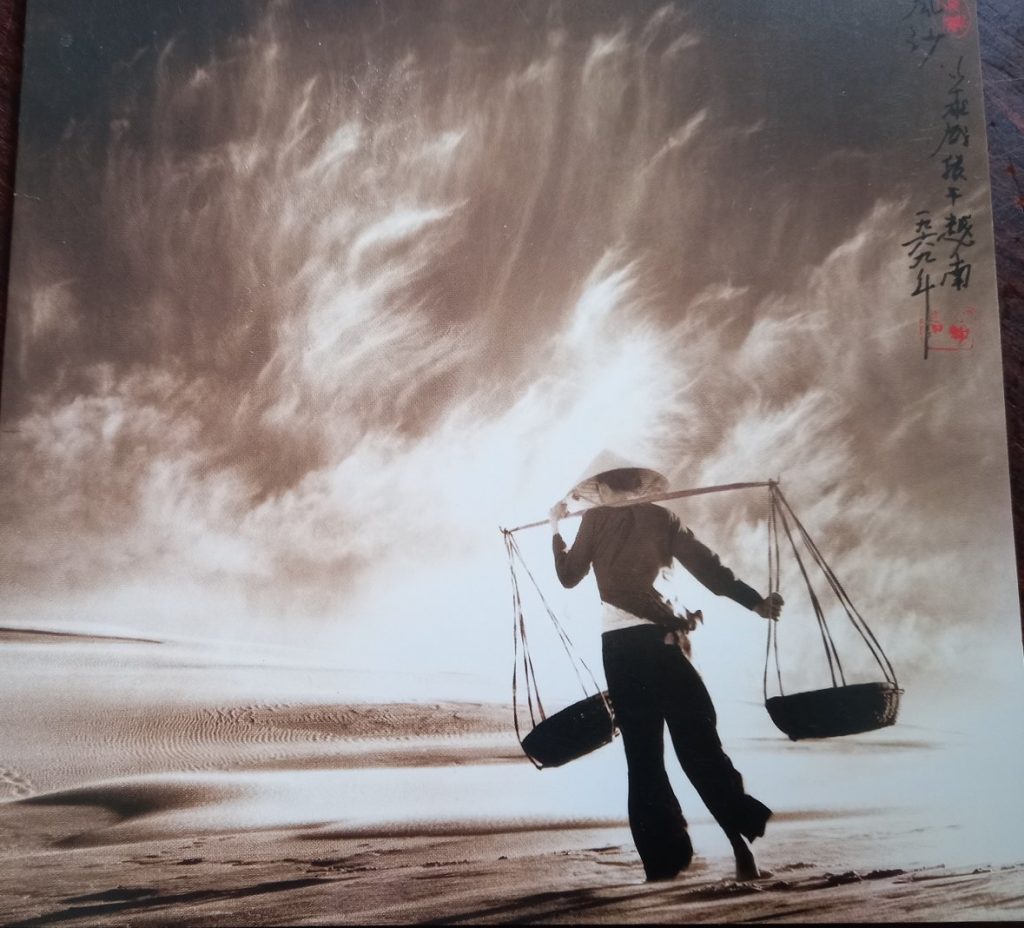 Dany Marx spent a large part of her childhood and teenage years in this fascinating country; its history and beauty can but be an abiding memory for anyone who has ever stayed there, whatever the circumstances. The proudest and most majestic dragon of Asia has, despite appearances, always remained faithful to itself.
Image: Dany Marx
10 April: Le Lapin Agile – Brigitte Thibaut
This legendary cabaret was built over 150 years ago at the bottom of La Butte in Montmartre. It is part of the history of this village.
Talent has flourished here, and painters like Picasso, musicians like Claude Nougaro have been entertained. We will hear some astonishing anecdotes, as we visit one of the most picturesque places in Paris.
Image: Gallica.bnf.fr / Bibliothèque de France
Talk Sponsored by the Alliance Française de Londres
24 April: Questions d'actualité / Current affairs – Béatrice Moreau
8 May: Title to be announced – Nathalie Landroit
22 May: AGM in English and social evening (French and English)
* * *
Previous talks – Saison 2023-2023
27 September: Les Vendanges / The Grape Harvest – Gill Forte and members of the Cercle
11 October: Le français, langue d'Angleterre / French, England's language – Simon Coffey
25 October: Traduire G Simenon / Translating Simenon – Ros Schwartz (with Claire Peligny)
8 November: Bruxelles / Brussels – Elspeth Broady
22 November: Les abeilles & le miel / Bees and their honey – Alain Caron
Previous talks – 2022-2023 Season
28 September: Soirée d'accueil / Welcome evening
12 October: Russian immigration to France around 1917 – Annie Kean
26 October: The Auvergne – Adriano Capuano
9 November: Café-théâtre parisien – Béatrice Moreau-Gray
23 November: Les Misérables: The novel of the century – Peter Smith
14 December: The Breton Connection – Frances Stenlake
11 January: Brian Walsh and his guitar
25 January: Belgium, with help from Jacques Brel – Francesca Delescluse
8 February: Fifteen years which transformed France: 1885 to 1900 – Christopher Doidge
22 February: From prisoners to tourists – Isabelle Martin
8 March: The first refugees : the Huguenots in England – Sue Delafons
22 March: Limoges: a town that is not just porcelaine – Robert Winton
12 April: Haute Couture – Brigitte Thibaut
26 April: Learning French through the ages – Suzanne Hinton
10 May: The Gorges of the Tarn – Nathalie Landroit
24 May: AGM